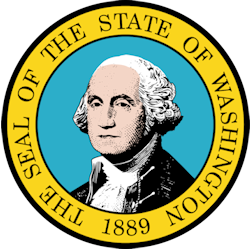 Our former lobbyist, Noah Martin, has provided an overview of the legislative process in these slides (PDF format).
The main website for the Washington State Legislature is leg.wa.gov. There are many tools there to help us connect to the legislative process.
Those new to the state or to legislative advocacy here may want to spend time at the Legislative Information Center (LIC). There are three training sessions there that you can watch online:
Some links from the LIC that might be particularly useful to you in your work with Quaker Voice:
Citizen's Guide to Effective Legislative Participation
How to read a bill [includes types: bill, joint memorial, joint resolution, concurrent resolution, floor resolution, initiative]
There are also links on the site to internship programs for undergraduate or graduate students in the House or Senate – great ways to get our Quaker youth involved in the state legislative process. The Quaker Voice Board will be happy to provide mentoring for any students from our Washington meetings that apply.
Many events that happen at the Capitol appear on TVW (tvw.org), Washington's public affairs network. Their site also has series such as the Legislative Review, Inside Olympia, and The Impact, and an archive of past coverage and documentaries. Their site is worth browsing for background on your particular interests!