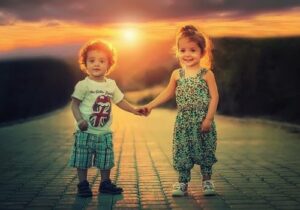 Verna Lilly is Clerk of the Economic Justice Working Group. Contact Verna Lilly.
Sign up for emails from the Economic Justice Working Group.
Economic Justice for the state of Washington could be an active state of community well-being that encompasses all of us. But we are not there. Before the pandemic, one in four Washington residents did not have adequate resources to meet their basic needs. These included rural and urban Washingtonians, black, white, Native, and immigrant. After crisis-related help recedes, the challenges of including all of us in the state's prosperity will re-emerge starkly. The Economic Justice Working Group supports structural changes to spread well-being more widely within the state.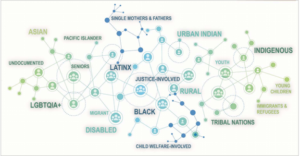 Source: dismantlepovertyinwa.com, 10 Year Plan
Eliminate Poverty. We work with other anti-poverty advocates to protect and extend benefits under current programs like Temporary Assistance to Need Families (TANF) the Supplemental Nutrition Assistance Program (SNAP, formerly known as food stamps) and the state-funded Housing and Essential Needs (HEN) Program. For the longer-term, we are advocating for the Working Families Tax Credit and guaranteed basic income.
Affordable housing. The high cost of housing in Washington is a significant barrier to households being able to meet their basic needs. We have worked for justice for renters including legal representation and dispute resolution processes and state resources and policies to expand affordable housing.
Equitable revenue. Washington State has the heart to take care of everyone, but often not the revenue due to our regressive tax system, the most upside-down among U.S. states. We have supported proposals that move toward correcting that problem.
Other issues also create burdens for low-income households, including education and health equity, insurance rates based on credit rating, and debt-based driver's license suspension. We follow and act on these as the opportunity arises.